Whether your daughter is filling a literal hope chest or just learning how to be a homemaker right now, give her "hope chest" a boost this Christmas!
Here's  a gift guide for any age and any budget.

Disclosure: This post contains affiliate links. This means that I could earn a commission if you purchase something (or perform some other desired action) after clicking through one of them. This doesn't cost you any more or affect you in any way.
#1 Space to Work or Store Stuff
So that she can easily learn the skills she needs, store her tools, and store her hope chest goodies!
#2 Home Comforts
A modern (and thorough) housekeeping manual. Get the hardback edition, if you can (it's a thick book!). I highly recommend it as a reference manual and have always thought it would make a good textbook too!
Home Comforts: The Art and Science of Keeping House
#3 Time

Spend time with her either helping her with learning projects (like sewing, gardening, or baking), or helping her choose or make things for her hope chest.
Offer to help her with a specific project or with a project of her choice.
Set aside specific mentoring time.
Offer to teach her a specific skill.
Take her shopping.
#4 Something Handmade by You
Nothing could be more special!
Here are some ideas if you sew:
Napkins
A tablecloth
If you knit:
A blanket
If you crochet:
A cozy throw
A doily
A potholder set
If you cross stitch or embroider:
Fancy towels
If you don't do anything:
Make her a book of wisdom or a scrapbook of family history. See the links at the end of the post for more info!
#5 Your Favorite Homey Book
That you think she will use either now or later.
Book sources:
Biblio (used and rare books)
#6 Something Fun and Creative

Maybe a crafty book, or a book on something like napkin folding or gift wrapping. Or some supplies to try a craft she would enjoy.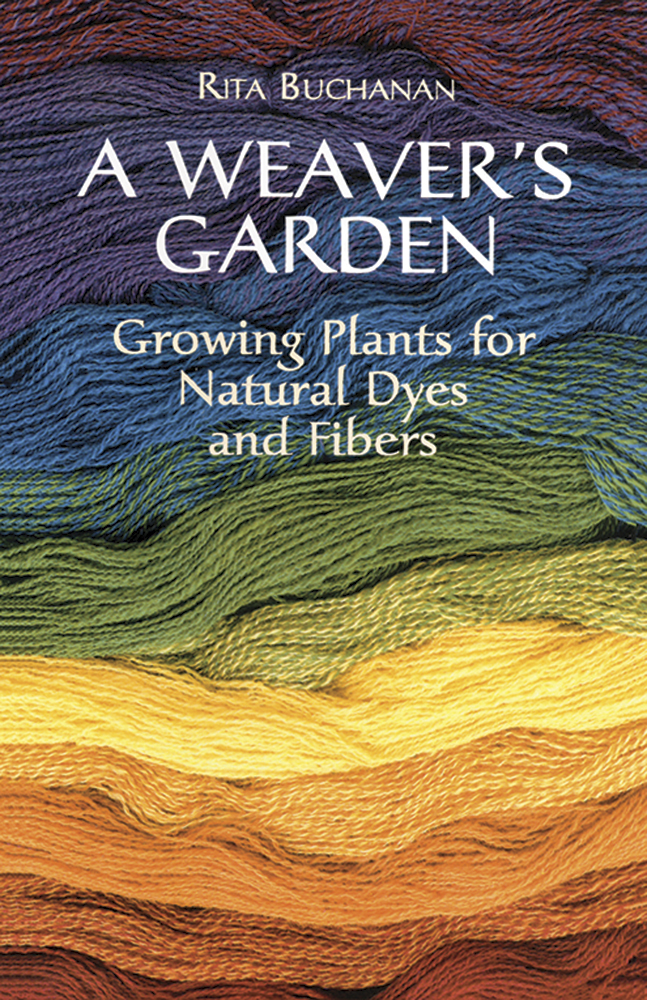 A Weaver's Garden: Growing Plants for Natural Dyes and Fibers – $11.95
from: Dover Publications
#7 The Hidden Art of Homemaking
A book about art in everyday life (which I love!).
#8 Homemaking Toys

For younger girls, get some homemaker toys! She'll enjoy them but they'll also help her learn how to be a homemaker.
Here are some possibilities:
#9 The Girl's Guide to Home Skills

From MarmeeDear &Co or from The Homemaker's Mentor.
Glass Juice Canning Jar, 2 sizes
from: MightyNest LLC
Canning Jars, sets of 6 or 12
from: MightyNest LLC
#11 A Versatile Pattern or Pattern Book You Know She'll Use

30 Easy-To-Crochet Stitches
from: Leisure Arts, Inc.
Kwik Sew K3106 Nightgowns Sewing Pattern, Size XS-S-M-L-XL
#12 Pretty Home Decor Items (or Tableware) That Are Just Her Style
Honestly, the first place I would look for these would be my local Goodwill store, followed by other thrift stores! I would also check Etsy vintage. However, that does depend a lot of the style of the women you're buying for!
Some ideas:
Serving platters
Candle holders
Picture frames
Tablecloths
If you have no idea what she would want, get her a gift certificate or set aside some money specifically for this purpose (and combine #12 and #3).
#13 A Book or Pattern Specifically for Making Things for her Hope Chest
I like this one for a full-grown daughter. What about embroidery or cross-stitch patterns for girls?
Tips:
Leisure Arts has books and ebooks for knitting, crocheting, cross stitch, and other crafts (+ yarn).
Also see the links below and above for more sources and ideas!
Robert Kaufman Carolina Gingham Fabric Collection
from: Craftsy
#14 Materials Specifically for Making Things for Her Hope Chest
Like fabric or yarn. Or notions! Or trim!  Grab some fabric
notions
, or yarn. You could even make her a kit! Or, if you have no idea what she would want to make, give her a gift certificate or a specific amount of money for this purpose. 
Tips:
Did you know that you can get free FREE SHIPPING on orders $35+ from Fabric.com?
Check the Fabric.com Coupon Corner!
I highly recommend that you check out Crafty's Black Friday Sale.
Actually, it's a good idea to shop anywhere on Black Friday (or the evening before, or the whole weekend, or Cyber Monday) if you can squeeze in the time! And by "anywhere" I mean anywhere online. I'm not sure fighting crowds is EVER a good idea!
Do you have any more ideas? How will you boost your daughter's hope chest this Christmas?
You might also like:
13 Ways to Boost Your Niece's Hope Chest This Christmas
12 Ways to Boost Your Granddaughter's Hope Chest (for Grandmas)
12 Ways to Boost Your Daughter's Hope Chest (for Dads)
13 Ways to Boost Your Granddaughter's Hope Chest (for Grandpas)
Heads Up: Dayspring Home Decor Deals
Linked up at: